Earlier report (from The Watchers) seems wrong.
In Hurricane Patricia's wake, torrential rains move into Louisiana
Torrential rainstorms battered Louisiana on Sunday, leaving thousands without power, after pounding southeastern Texas as the remnants of Hurricane Patricia converged with a second storm.
The heaviest band of rain moved over the Gulf of Mexico, triggering coastal flood warnings and flash flood watches in southwest Louisiana and soaking New Orleans, according to the National Weather Service (NWS).
Nat'l Weather Service – EXCESSIVE RAIN map & warning –  RADAR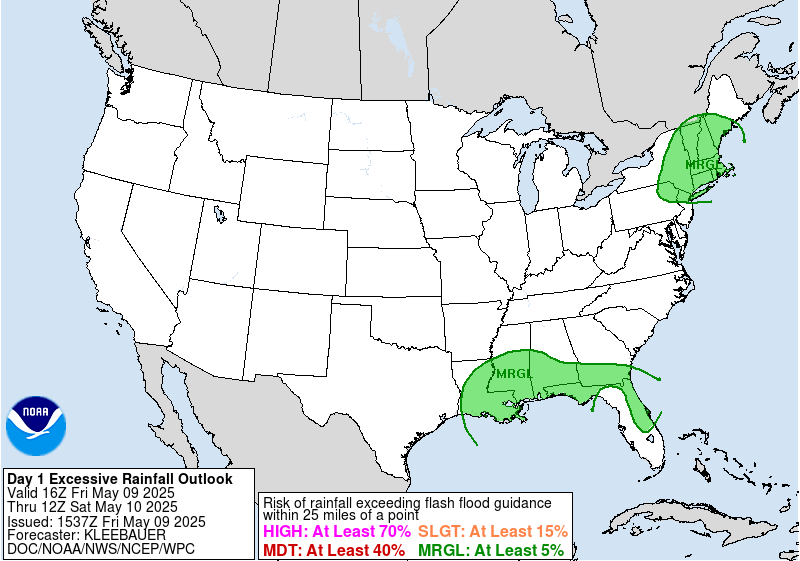 Parish agencies offering sand bags to help potential flood victims [Livingston & Acension ]