Very heavy weather hitting the southeast now.
Flooding can severely impact nuke plants if they should lose power to the control room. They can only rely on back-up generators for a few hours. We will add new info here as it comes in … including outside Louisiana.
ABC – At least 4 dead after reported tornadoes, flooding sweep through the South
WKRN – Severe weather gone, Flood Watch cancelled for Middle Tennessee
FLOOD WARNINGS from WAFB –
East Baton Rouge, LAPointe Coupee, LAWest Baton Rouge, LAWest Feliciana, LAWilkinson, MS
US WEATHER MAP – https://www.accuweather.com/en/us/national/weather-radar#.WpLUDZ7H0mE.twitter
RSOE MAP – 
RIVER STAGES – more links 1/2 way down the right sidebar >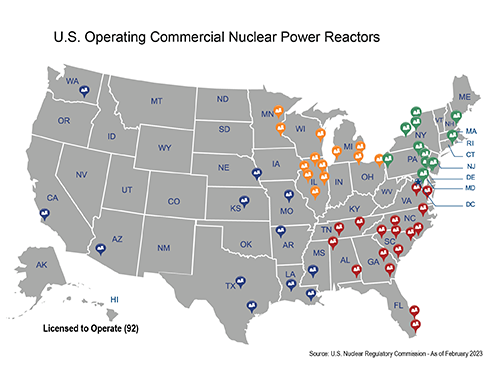 Find a reactor near you by ZIPCODE – Nuclear Reactor Location Map
---
NUKE ALERT
MICH. – Pallisades and D.C. Cook nuke plants are in a flood area – MAP – REPORT
ILL.  – Braidwood and Dresden nuke plants are in flood area – MAP – REPORT
On Waterford NPP – Flooding is not a meltdown risk at St. Charles nuclear plant, regulators say (Mar. 1)
Mar. 2 – flooding threat near New Orleans / Waterford NPP 
flooding threat near Baton Rogue / Riverbend NPP
Mar. 4
Philadelphia area Peachbottom NPP and Calvert Cliffs near electric outage area from storms.
NYC – power outages around Indian Point NPP area
Conn. – high storm surge causes flooding near Pilgrim NPP and Seabrook NPP