Dublinmick's Breaking News
(This is beginning to Look fairly serious, the biggest short term problem shutting down traffic) (Longer term there are around 20 reactors there)
(N.Morgan) These sinkholes are by the New Madrid Fault Line. This could be a reason for concern. Could this cause a massive chain reaction, hence, setting off the New Madrid? Between all of the flooding and other bad weather there, this could turn into a very serious situation.  Now that FEMA is there, that would imply the situation is probably a lot worse than what is being reported.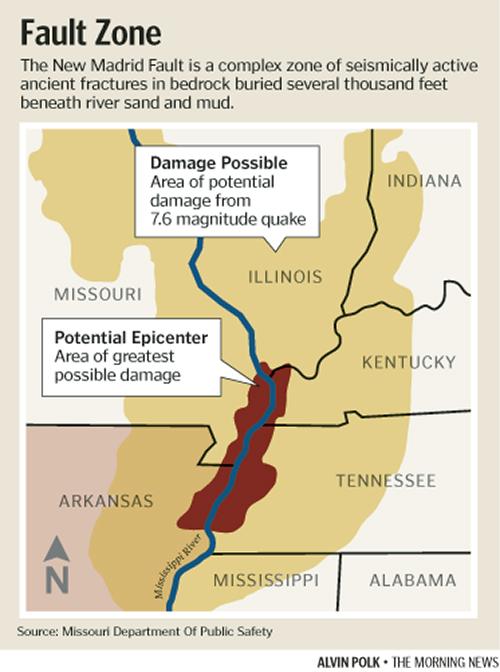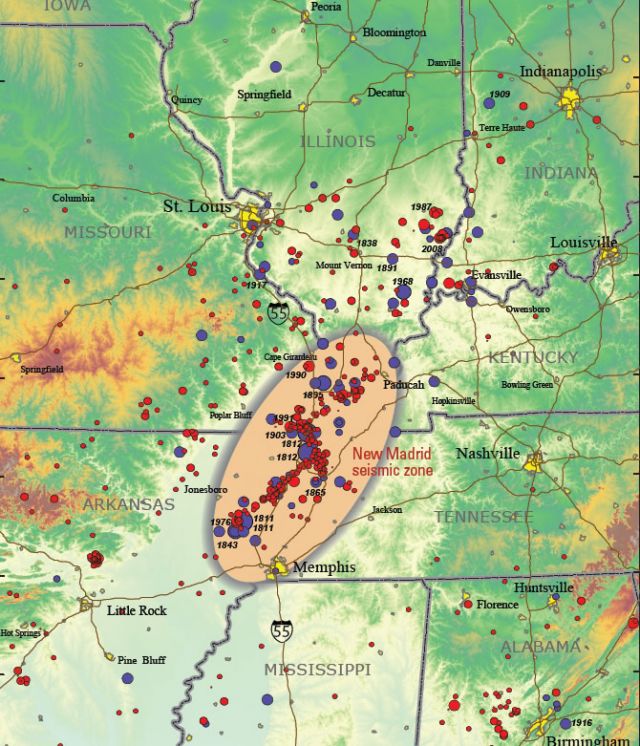 Here's the story as reported by the Southern Missourian:
More sinkholes are showing up on Cape Girardeau's south side, and they continue to grow.
Cape Girardeau public works director Tim Gramling on Wednesday said continued Mississippi River flooding means the sinkholes that have shown up in the South Sprigg Street area remain "active" with the…
View original post 725 more words